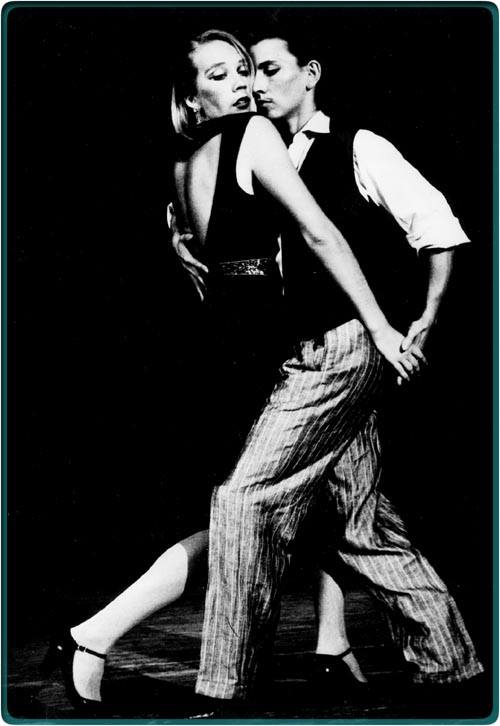 Ray Batchelor writes:
"Downloaded from a Facebook posting by Bruce Stratton, posted on 18th June 2015. Next to the image, Brigitta Winkler has written: "this is a picture from myself and my grande looking girlfriend angelika in the good old tango days of the 80 ties ….I found it today in fb with "happy fatherday" wishes ! " Jullia Vish adds, "Great picture, so stylish, so '30s wink emoticon"
I think in 2016 at the time of my submitting this image to the Archive,  it serves as a timely reminder that people – intelligent, politically-aware people – were dancing same sex tango in the 1980s, long before Queer Tango, as such emerged. Winkler's work with 'Tango Mujer', and decades of thought-provoking activity up to and including the present day are justly celebrated.
I am grateful [06 03 2020] to Malin Backström for identify Winkler's dance partner as Angelika Fischer."
What do you believe the copyright status of this image to be?
Ray Batchelor believes: "I don't know the copyright status of the image."
The image url:
https://www.facebook.com/photo.php?fbid=1008058712538184&set=pcb.1008063172537738&type=3&theater