Women dancing 'The Tango' one of a set of early 20th century postcards, 1913?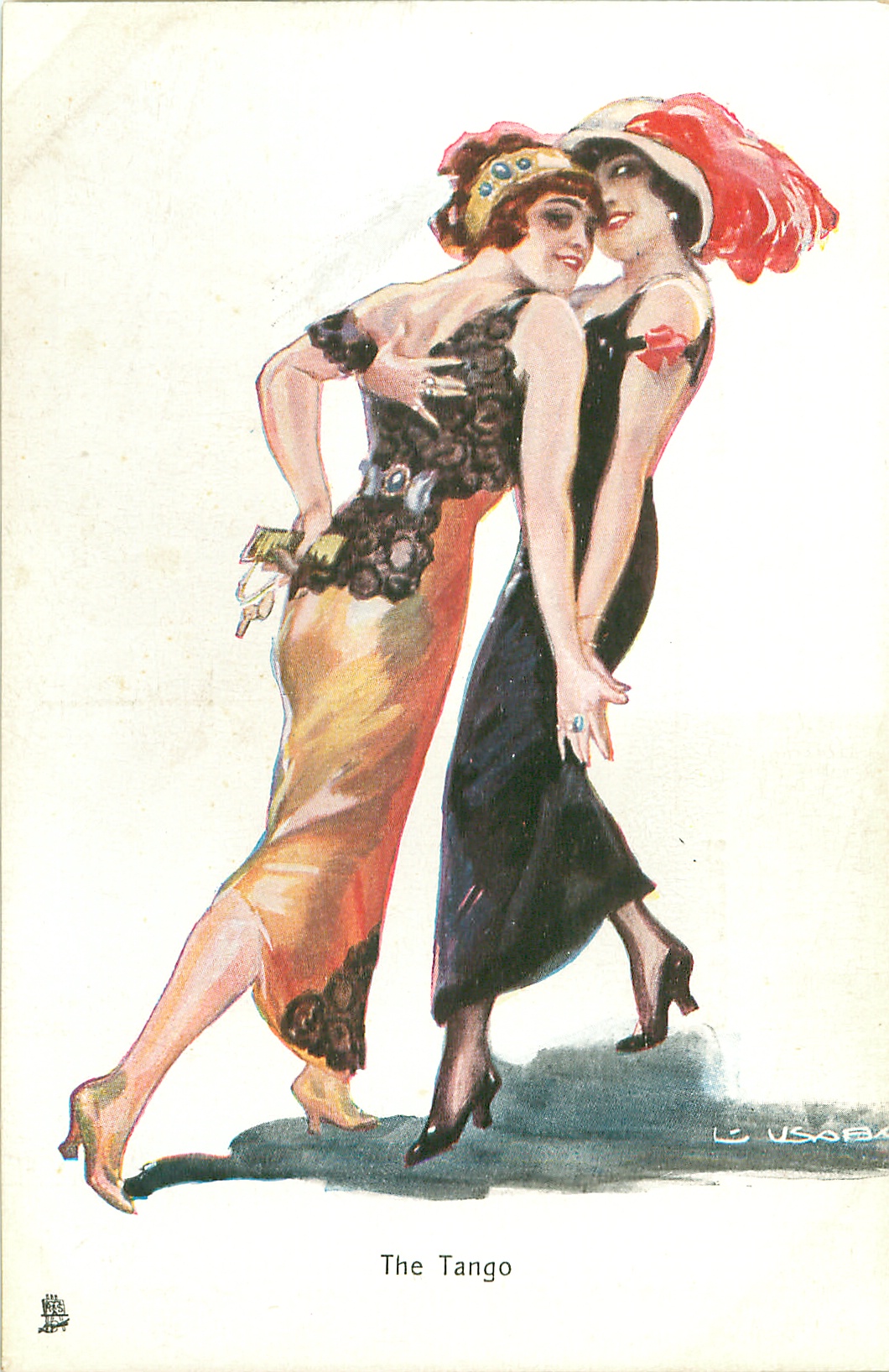 Ray Batchelor writes:
"The artwork for this postcard is by Luiz Usabal Y Hernandez.
Downloaded from a website, Tuck DB Postcards, dedicated to selling [reproductions?] of postcards from the London-based Postcard Producer, Raphael Tuck and Sons. On the website, it says this is one of a set of 6 cards. The other five show conventional man-woman pairings:
Set Title:    THE "TANGO" SERIES III
Set Comment
CONNOISSEUR, PROCESSED IN GERMANY
Sold As:    set of 6 cards
Where Sold:    United States of America
The suspicion that this – like many other, similar historical postcards falls into the voyeuristist, straight eroticism category referred to in the wikipedia article https://en.wikipedia.org/wiki/Queer_Tango [18 Feb 2016] is never far away. Maybe 1913?
Compare this with 000057 and 000033, by the same artist and one imagines, towards the same ends"
What do you believe the copyright status of this image to be?
Ray Batchelor believes: "The image is out of copyright."
The image url:
http://www.tuckdb.org/pictures/31084