Vintage ladies dancing the tango 1920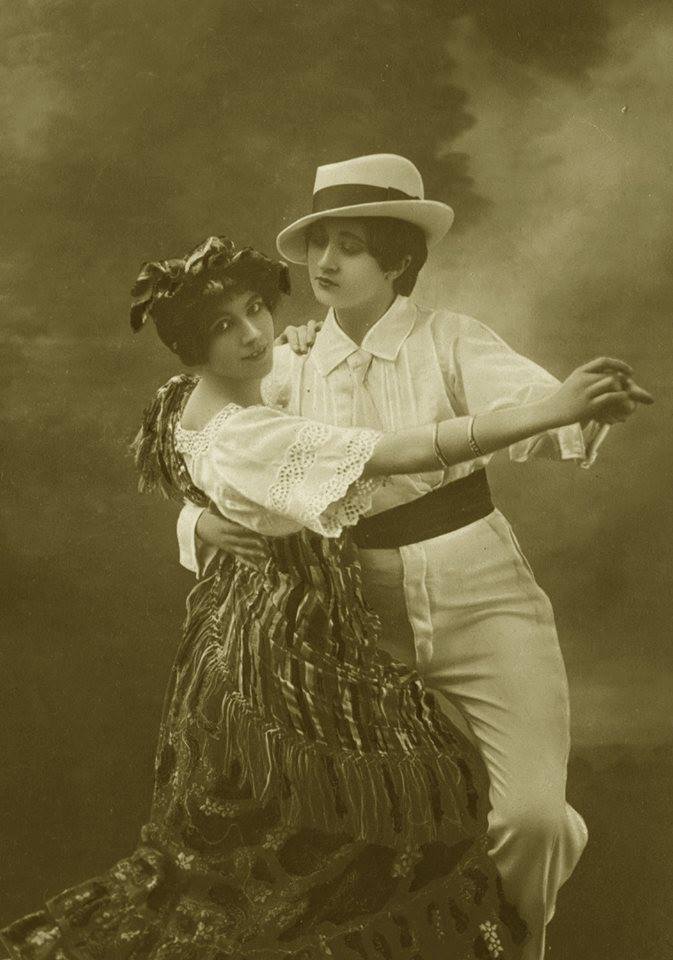 Ray Batchelor writes: My colleague, Gonzalo Collazo knew nothing about this image when we added it to the Queer Tango Archive in 2016. We have found out nothing since [27 March 2020], but it is worth examining very carefully. It is photograph and has the look and dimensions of a commercial postcard, so whoever invested in its production must have believed there was a market for such an image. It it too great an assumption that it follows a model – two attractive women, one dressed unambiguously as a man and acting the man's role, the other dressed as in very feminine garb – which already had currency. If so, among whom. From the man's hat worn by the leader we probably some time between 1905 -1915, perhaps. But the gaze of the follower towards the [male? female?] gaze of the viewer seems more confident joyous and conspiratorial, rather than lascivious.
Pure speculation.
It would be wonderful if others – postcard experts for example – could help us know more.
What do you believe the copyright status of this image to be?
Gonzalo Collazo believes: "The image is out of copyright."
The image url:
http://mementomori-stock.deviantart.com/art/Vintage-ladies-dancing-tango-336004192