Pareja de hombres bailando.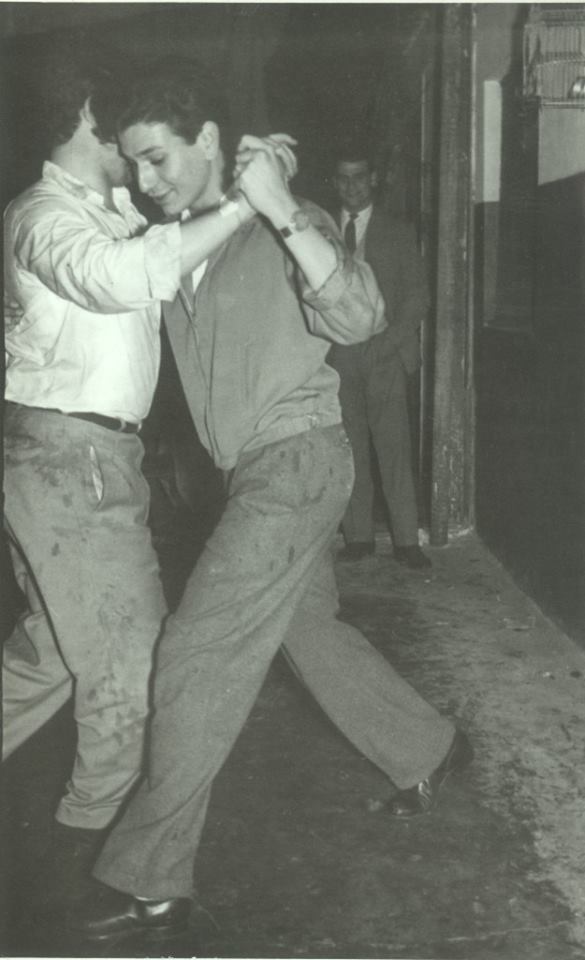 Gonzalo Collazo writes:
"This picture came to me a long time ago, I remember someone told me that it was one of the known figures of Argentine tango in BsAs but at the time I did not keep records of the information given and recent searches unfortunately didn't comes up anything to ligt.
Esta foto llegó a mí hace tiempo, recuerdo que me habían dicho que se trataba de alguna de las figuras conocidas del tango argentino en BsAs pero en su momento no guardé registros de la información dada y en las búsquedas recientes no pude encontrar nada lamentablemente.
"
What do you belive the copyright status of this image to be?
Gonzalo Collazo believes: "The image is out of copyright."
The image url: