Tango en el vivac del RI 1 Patricios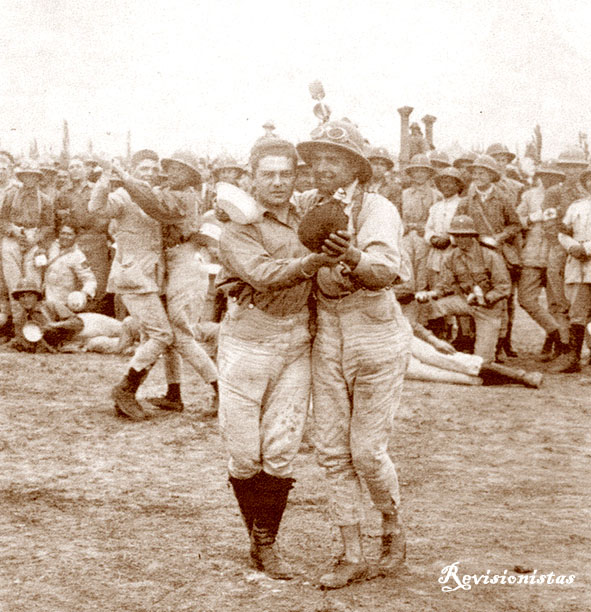 Gonzalo Collazo writes:
"The vivac was a practice in the military service that consisted in building a camp and thus live a while, sometimes sleeping rough. Patricios is the Regiment of Buenos Aires city, was a destination for wealthier university soldiers in Palermo. Now it is a military centre without soldiers.
El vivac era una práctica en el servicio militar que consistía en armar un campamento y vivir así un tiempo, a veces se dormía a la intemperie. Patricios es el regimiento de la ciudad de Buenos Aires, era un destino para soldados más acomodados, universitarios, etc, en Palermo. Ahora es un centro militar pero sin soldados.
"
What do you belive the copyright status of this image to be?
Gonzalo Collazo believes: "The image is out of copyright."
The image url:
http://www.revisionistas.com.ar/?p=7607