1920s Uruguay. Men dancing tango.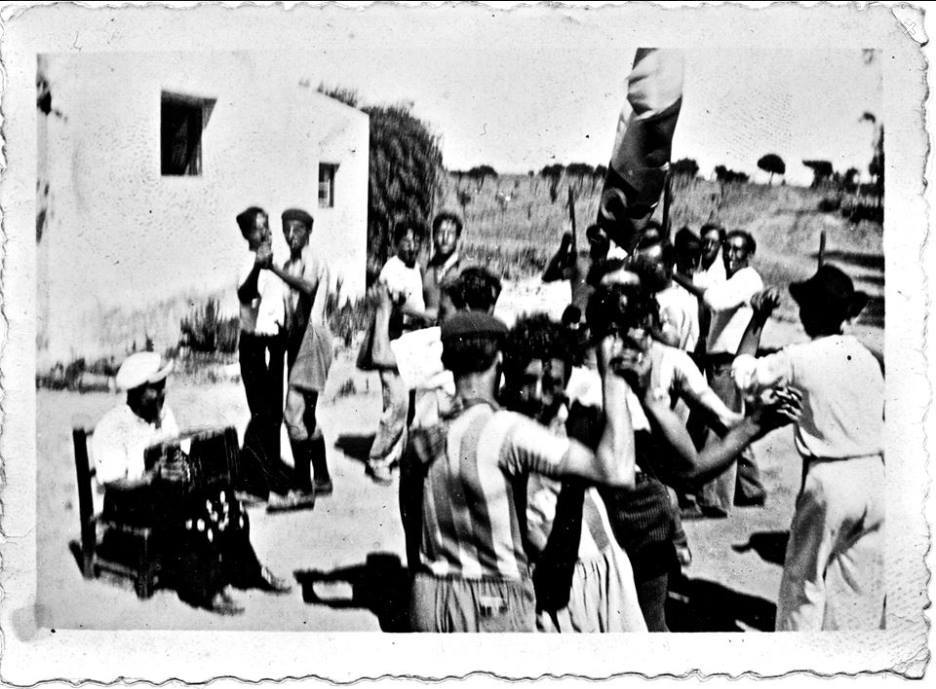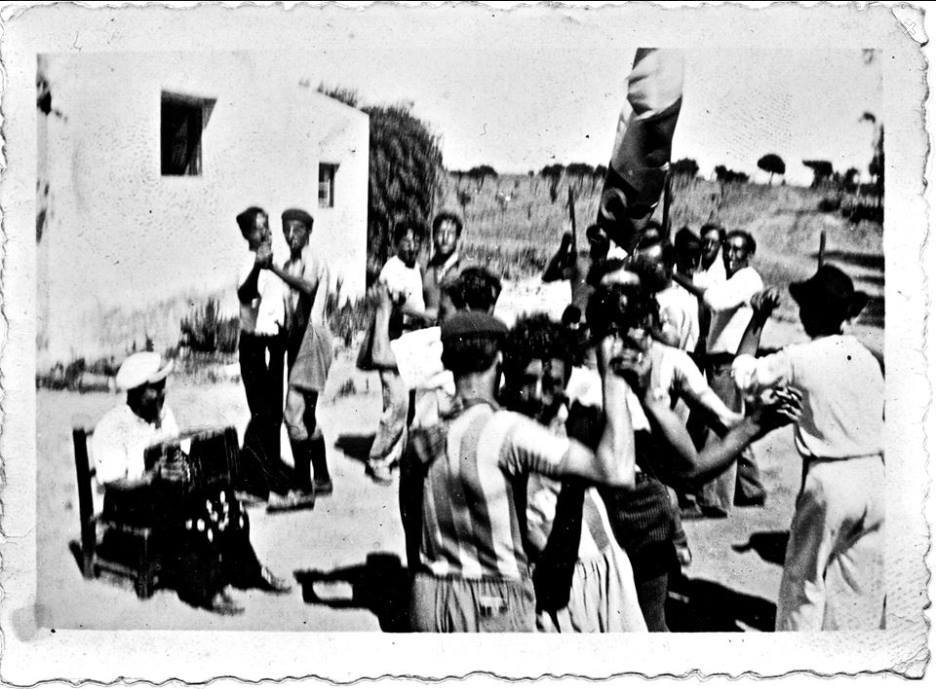 Gonzalo Collazo writes:
"Courtesy of Eduard Moreira, according to which, his grandfather is dancing with fellows in either the Department of San José or Canelones.
Cortesía de Edward Moreira, según el cual, en la foto se encuentra su abuelo bailando con compañeros en el departamento de San José o Canelones.
It is very difficult to find old photos of tango from Uruguay and even more in the case of  same-sex couples photos. Of only three photos that we have now this is one of two that were donated directly by their owners. When we began the search in 2010, on the internet there was no record of Uruguay.
Es muy difícil encontrar fotos antiguas de tango en Uruguay y más si se trata de fotos donde se vean parejas del mismo sexo. De las tres únicas fotos con que contamos por ahora esta es una de de dos que fueron cedidas directamente por sus dueños. Cuando iniciamos la búsqueda en el año 2010, en internet no había ningún registro de Uruguay."
What do you believe the copyright status of this image to be?
Gonzalo Collazo believes: "The image is out of copyright."
The image url:
https://www.facebook.com/800965816663929/photos/a.800965883330589.1073741828.800965816663929/812446175515893/?type=3&theater